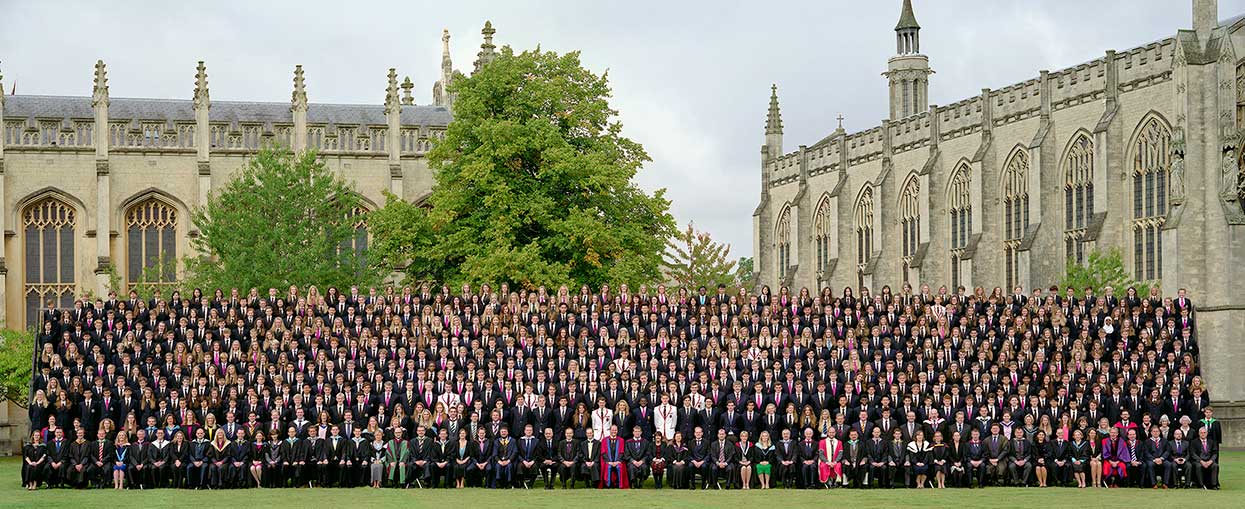 School Photography
School photographs have a special place in all parents' hearts. These are treasured moments in a child's life and are sure to be cherished.
The quality of our school photographs is so important to us at Gillman & Soame that we undertake all processing and printing in our own state of the art digital laboratory, ensuring maximum control and optimum quality.
When we visit a school or college, we bring the expertise to produce studio quality schools portraiture and group photography on site with minimum disruption. With the wide variety of options available, parents will have no trouble finding the right choice when ordering their high quality professional photographs.
Groups
Experts in our field, we cater for all types and styles of group photography - from huge groups to small groups for schools.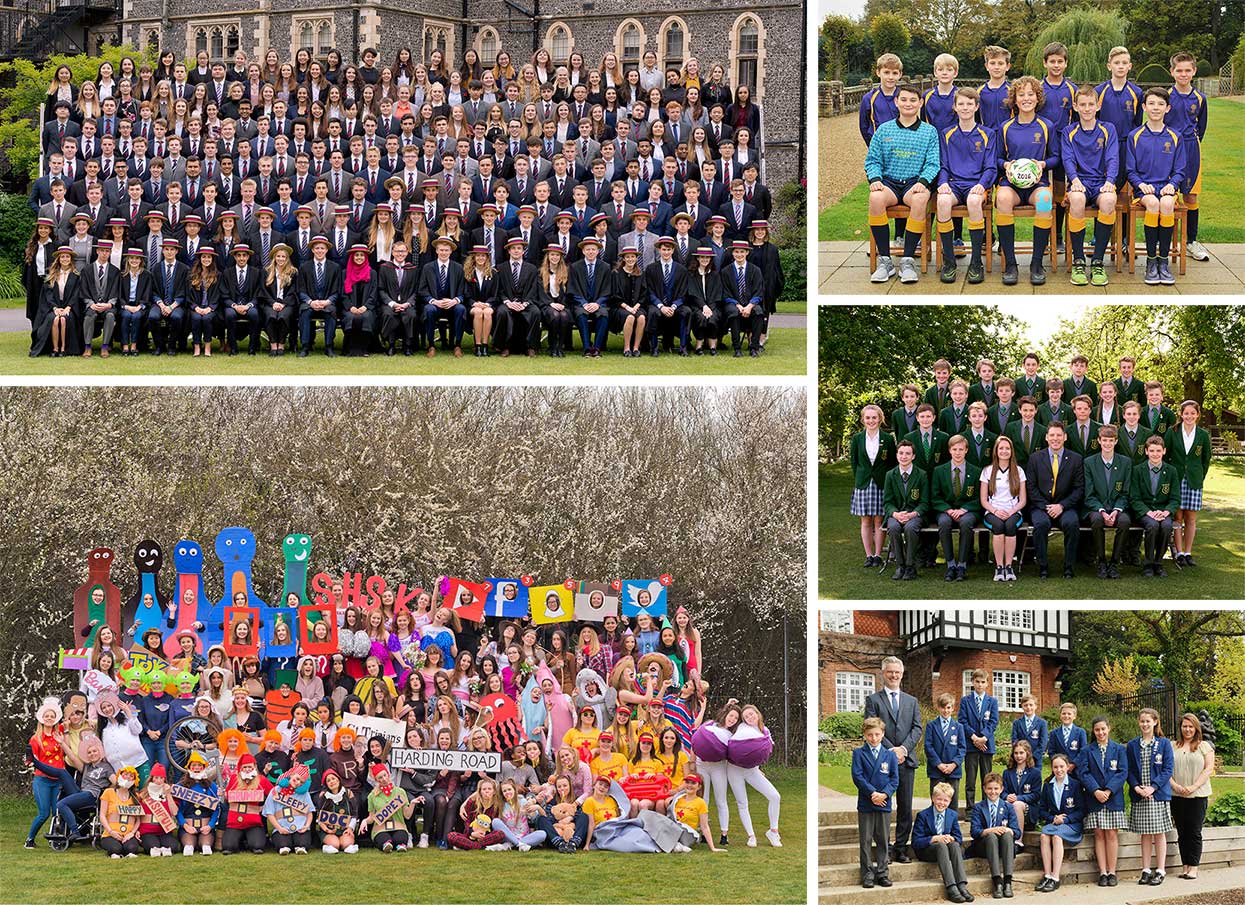 Raise the school profile
Using the most state-of-the-art digital photographic laboratory, we provide superb quality images of:
Individual, sibling, and friendship group portraiture
Complete school groups
Class groups
Leavers groups
Ragged style photographs
Year groups
Sports groups
Our photographers are well experienced at visiting and working in schools, and each one has been DBS checked.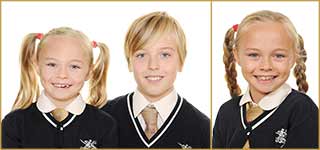 Portraits
We like to think that the portraits we take of you can fast become poignant, to the extent that they may come to define that particular stage of your life.
From the toothy grins of toddlers to the relieved smiles of graduates, we are proud that every portrait we take captures real character and distinction. Often the same children we photographed decades earlier end up standing before our cameras once again, this time wearing mortar boards and clutching diplomas. This is why we love our business so much, it's about a journey and we feel honoured to be in the position of capturing and preserving it.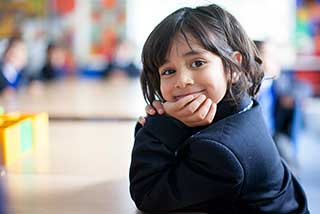 Creative Services
When you work with us you realise how much we value our relationship with you. We love the opportunity to collaborate on bespoke assignments where you are looking to maximise the use of photographic image productions in your school or college.
Creative services we are accustomed to providing include advertising solutions such as banners and brochures, professional displays for exhibitions or open days, and varied other services as well; from more complex video projects to showcase your institution (giving us an excuse to get our drone out of the hangar!) to your yearbook, do not hesitate to ask us if we can help.
The aerial photography opportunity offered by drone enables us to capture the essence of your campus from above. These aerial photographs lend a cinematic touch to a school and its overall complex, elevating your establishment from a series of separate buildings, as seen from ground-level, into an exciting, educational hive to be marvelled at. Perfect for any website or school prospectus.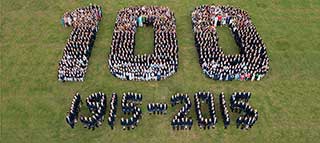 Shaped Group Images
One particular creative service we are always excited to offer is our 'shaped' anniversary photograph. This involves our professionals choreographing all the members of your institution to form enormous numbers, shapes, insignia or lettering in tribute to a special anniversary or landmark moment. We promise to get the very best out of your establishment; now you have it in writing.
We are more than happy to show you examples of work we have tailor-made for our clients should you wish to investigate our creative services further. At the heart of our creative services department is the aim to showcase the image of your school and champion its facilities and unique spirit.